Divorce and custody battles can be emotionally challenging for parents, and one crucial aspect to consider is determining the school district for the child. This decision has a significant impact on the child's education and stability.
Let's explore some practical steps and considerations to help parents navigate the process of determining the school district during custody disputes.
Understand Legal Framework: Familiarize yourself with the legal framework governing custody and education in your jurisdiction. Consult with a family law attorney who can provide guidance on relevant laws, regulations, and court precedents regarding school district determination.
Review Custody Agreements or Court Orders: Carefully review the existing custody agreements or court orders related to the child's education. These documents may outline specific provisions regarding school district determination. Understanding the terms agreed upon or mandated by the court is crucial before initiating any changes.
Prioritize the Child's Best Interest: Regardless of the custody battle, prioritize the child's best interest. Courts typically make decisions based on factors such as proximity to the child's current residence, quality of education, stability, and continuity. Consider these factors when evaluating different school districts.
Assess School Districts: Research and assess the school districts in question. Look into academic performance, extracurricular activities, special education programs, and other relevant aspects. Consider the child's specific needs, such as language support, special education services, or specific extracurricular interests.
Communicate and Seek Mediation: Open communication with the other parent is essential. Try to reach a consensus regarding the school district, keeping the child's best interest in mind. If direct communication fails, consider involving a mediator to facilitate discussions and find a mutually acceptable solution.
Obtain Expert Opinions: In complex custody battles, it might be beneficial to seek expert opinions. Educational consultants or child psychologists can provide valuable insights into the child's educational and emotional well-being. Their professional input can help courts make informed decisions.
Gather Supporting Documentation: Collect relevant documentation to support your case. This may include school records, academic reports, extracurricular involvement, and any other evidence demonstrating the child's current educational environment and potential for success in a particular school district.
Present Your Case in Court: If an agreement cannot be reached, prepare to present your case in court. Provide clear, concise, and well-organized arguments supported by evidence. Highlight the child's best interest, emphasizing how the chosen school district will provide the necessary resources for their education and overall development.
Determining the school district for a child during custody battles can be a challenging process. By understanding the legal framework, prioritizing the child's best interest, conducting thorough research, and engaging in open communication, parents can increase their chances of finding a resolution that benefits their child's education and well-being. While the process may be emotionally taxing, keeping the child's needs at the forefront will help guide parents toward a successful outcome.
When it comes down to it, the determining factor will be what is in the best interest of the child. That means giving the child the best education available.
It's always wise to speak with a family law attorney that can help guide you through the process of determining school placements.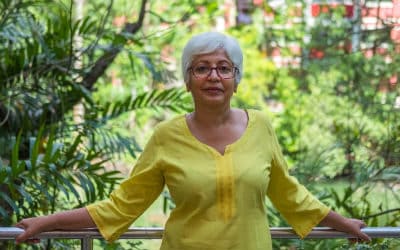 You may not think much about estate planning if you're single, but you should. If you don't have a spouse or close relatives, who will you leave your estate to? A close friend? A charity? Additionally, you should specify who will make healthcare and financial...