Don't be afraid of the legal system.
Don't be afraid of the legal system.
Estate. Family. Injury.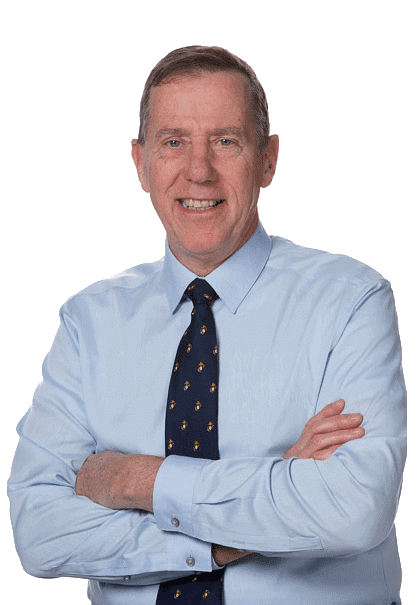 Attorney Chuck Bendig
You speak directly with your attorney.
We keep you informed and seek the best possible resolution.
PROBATE & ESTATE
Probate, Will, Living Trust, Estate Planning & Admin, Power of Attorney, Elder
WRONGFUL DEATH
Negligence Insurance Claim, Defective Product or Drug, Vehicle Accident, DUI
FAMILY LAW
Adoption, Separation, Divorce, Visitation, Custody, Support, Child Relocation
PERSONAL INJURY
Workplace Injury, Wrongful Death, Vehicle Accident, Injuries to Child, Negligence
Recognized Excellence
Voted Super Lawyer (Top 5% in Ohio) since 2007
Martindale-Hubbell® BV+ Distinguished Peer Rated Preeminent.™
Member of National Trial Lawyers
US Marine Corps – Judge Advocate
US Marine Corps – Former Asst Chief Defense Council
US Marine Corps – Trial Advocacy Instructor
Injury & Estate Attorney in Columbus
When you search for a lawyer, you want someone who is personable in the office and fearless in the courtroom. As a client, you will work directly with attorney Bendig.
Serving the Columbus Ohio area from our West Side office, we provide aggressive representation to achieve the best possible outcome. If an injury limits your mobility, Chuck can come to you.
"I believe that the best lawyer is one who is always accessible. I am committed to provide frequent status updates on case processing and return your phone calls promptly." – Chuck Bendig
Licensed to practice in state & federal courts, Columbus estate attorney Charles Bendig is prepared to take each case as far as needed to obtain the desired results.
★★★★★
"Excellent experience, very knowledgeable and informative. Got all our questions answered and everything is taken care of in an hour. Couldn't have asked for a better lawyer."
– Michelle T.
Google Review
★★★★★
"Very knowledgeable in regard to the issue brought to him. Very insightful and willing to help. Went above and beyond by making an in-home visit to address an issue. Very easy to work with, and would recommend."
★★★★★
"I have been represented by 20 different attorneys in Ohio and Chuck has to be the best by far. He is honest, hardworking, knowledgeable and great to work with."
★★★★★
"Extremely competent, and honest legal advice. Mr. Bendig has helped my business as well as me personally. I have recommended him to friends and business associates and their experiences have been as gratifying as mine."
– Brensco Transport LLC
Google Review
★★★★★
"I have had nothing but great experiences throughout the years. I have referred Chuck to numerous friends and family and continue to highly recommend him to anyone seeking legal representation or assistance."
– Charles T.
Google Review
According to statistics from the Pew Research Center, a staggering 42 percent of Americans are in a "step" relationship. Which means that you or someone you know is probably one of the 95.5 million people who are part of a blended family. Estate planning that is...
The content of this website is for informational purposes only; users should not rely on the content as advice but should consult a lawyer about their unique legal issues. We represent clients throughout Columbus: Galloway, Lincoln Village, West Jefferson, Grandview Heights, Grove City, Hilliard, Darbydale, and Urbancrest in the areas of Probate & Estate Administration, Estate Planning, Wills & Trusts, and Injury Law.