Going through a divorce can be an extremely stressful experience. There are so many legal and financial decisions to be made during such an overwhelming period. Once you have filed for divorce, many aspects of your estate plan may change automatically. However, nothing about your estate plan changes during the process of obtaining a divorce or while you are going through a separation.
You'll want to consult with a divorce estate planning attorney as soon as the divorce decree is issued.
​
Divorce Estate Planning
Protecting Your Best Interest 
If you named your spouse as an agent under their Health Care Proxy or Durable Power of Attorney, you're not alone.  Doing so allows your spouse to make health care and financial decisions for you in the event you are unable to make these decisions yourself. At the time, it probably seemed like a logical choice.
The last thing on someone's mind is what "might" happen if they or become gravely ill or even die unexpectedly. If you are going through a divorce, chances are you probably don't want your spouse to make financial and healthcare decisions for you, but that's exactly what could happen.
​
This may come as a surprise, but your soon to be ex-spouse still has the legal authority to make important medical decisions for you until your divorce is finalized.
In fact, if you were to pass before your divorce is finalized, the divorce action will be dismissed completely and the person that you were seeking to leave will control the disposition of your remains and all of your assets (which could include your business assets).
Your parents or siblings would have to go through the courts to take control away from him or her.
Divorce Estate Planning
Protecting Your Assets
Under Ohio law, marital assets are divided on an equitable basis. This means that rather than splitting all jointly owned property 50/50, the judge in your case will aim for a division that is fair, but that doesn't necessarily mean even. Only marital assets are considered during this process, which means any property you owned prior to marriage, including personal gifts or family inheritances may be exempt from these proceedings.
To protect your assets, it is important to do the following as soon as the prospect of an impending separation or divorce becomes likely.
Make a complete inventory of marital property and assets. This includes homes, cars, furnishing, and all financial accounts.
Make a list of any debts that are currently owed, including personal loans, mortgages and credit card balances.
Establish an individual checking and savings account, then transfer pay or benefits directly to these accounts.
Make a list of how you and your spouse's separate contributions to your assets, as well as your individual spending habits.
Divorce is stressful enough. Let Charles Bendig help you protect what's important to you. Call today for your consultation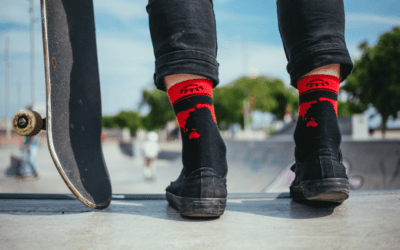 A trust for minors is typically established as a strategy to protect assets and distribute property to children without allowing them immediate access to their inheritance. Typically, minor trusts come with instructions that specify when the funds, estate, or other...