Selecting a Child Custody Lawyer
​When contested, child custody is perhaps the most important issue for both parties in an Ohio divorce, relocation, modification, or non-parental child custody case. We provide compassionate legal guidance for sensitive matters including:
Ohio Custodial Parent Laws
In the State of Ohio, a child's residential schedule and other parental rights and responsibilities are usually addressed in a court order called a "Parenting Plan". The plan is determined by mutual agreement or by the court, and usually with the guidance of a licensed divorce attorney or child custody lawyer. The court's responsibility under the law is to ensure that the Parenting Plan arrangements serve the best interests of the child
The term "child custody" is sometimes misinterpreted to mean that the parent designated as the "custodial parent" enjoys greater rights than the "non-custodial parent." In fact, the parent who is named the custodial parent in a parenting plan is designated as such solely for purposes of state laws.
The non-custodial parent typically retains his or her parental rights under the parenting plan, including residential time and decision making, regardless of custodial designations. Parental rights such as residential time with the child, participation in decision making, and other aspects are only restricted upon legal findings of abuse, neglect, or other factors.  The court will conclude whether they have or will negatively impact the best interests of the child, such as domestic violence, and alcohol or drug abuse.
Non-Parental and Grandparent Custody
In non-parental custody cases, it's typical to have increased restrictions on parental rights. The courts must determine if the parents unfit or unwilling to meet parental responsibilities, thereby awarding the custody of the child to the petitioner.
High Conflict Child Custody Cases
In high-conflict child custody cases (sexual abuse allegations, domestic violence, or drug or alcohol abuse), limitations can include no contact, limited contact,  or supervised contact. High-conflict child custody law is often highly complex, and it's critical that these cases be managed strategically from the very beginning.
Charles Bendig – Columbus Child Custody Lawyer
For over 38 years, we have successfully represented clients in divorces, contested and agreed on child custody, and parenting plan matters. These cases are often emotional and profoundly consequential to our clients and their children.  We ensure that you know the strengths and weaknesses of your case so you can make the best decisions for your family.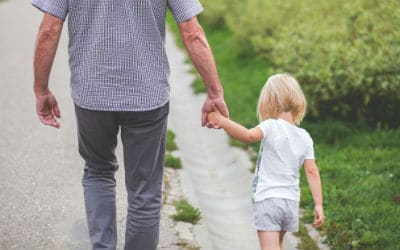 It sounds simple; You just want to give your assets to the people you love in a way that provides for those that can't provide for themselves and avoids fighting so the family stays strong. Should I download a Will template or should I meet with a lawyer? Family...