Marriage and aging often trigger people to modify their estate plans. What about unmarried couples? We often think of cohabiters as being young, although over 4 million are over the age of fifty, 900,000 of whom are over the age of 65.
The trend follows a combination of factors including rising divorce rates, aging baby boomers, and more expansive views of relationships. Living together brings companionship, intimacy, dispels loneliness and may provide economic stability. Unlike marriage, living together does not interfere with government or pension benefits, it does not render your partner ineligible for Medicaid, and you are not responsible for your partner's personal debt.
Now let's address the unpleasant: One of you gets sick, hospitalized, or dies without having granted legal authority (power of attorney) over assets, bank accounts, insurance policies, and financial and medical decision-making. Unlike marriage, there is no "default" authority. Without proper documentation, unmarried partners could even be restricted from hospital visits.
The situation only becomes more complicated when the seniors have adult children from prior marriages. This trend emphasizes the need for couples to communicate with each other and their children about long-term care planning. Finally, marriage has both income and estate tax implications that should be discussed with professional advisors.
In many ways, cohabitation among older people remains improvisational. While estate planning is important for every adult, regardless of their age or marital status, older, unmarried couples should take special note to update their estate plans to reflect their specific relationship, as well as personal and financial goals.
It may be time to review your estate plan. Care for your loved ones and eliminate the additional stresses of probate and uncertainty.
Let's talk about it. Call estate attorney Charles (Chuck) Bendig at 614.878.7777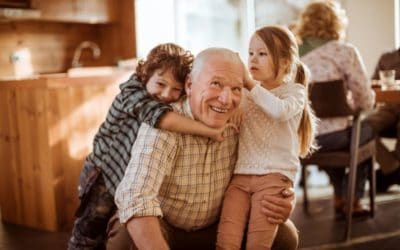 The death of a family member can bring families together, sharing in their grief, but that's not always the case. For example, the daughter of the deceased may announce that her mom promised her the picture that always hung on the living room wall, but her brother may...